LOST FOCUS - FFA Graduate Exhibition 2022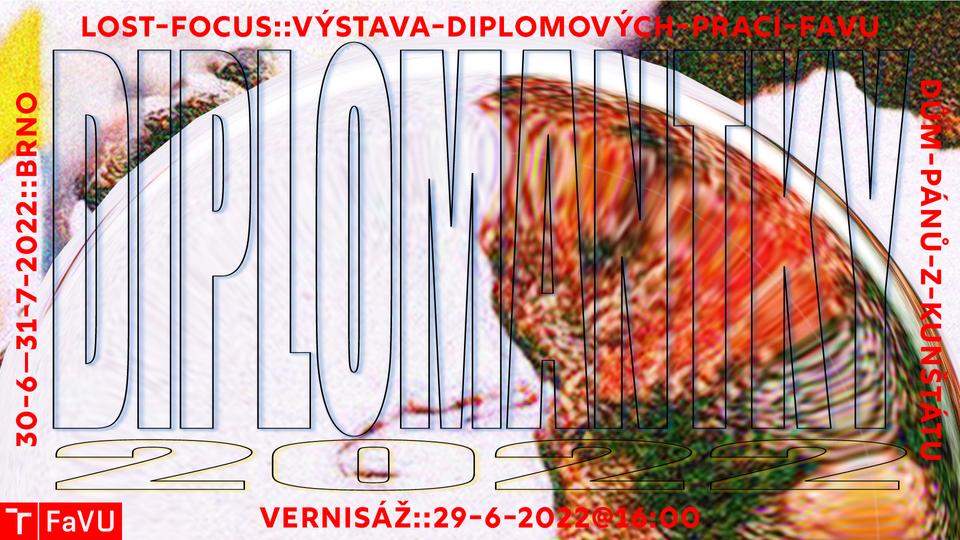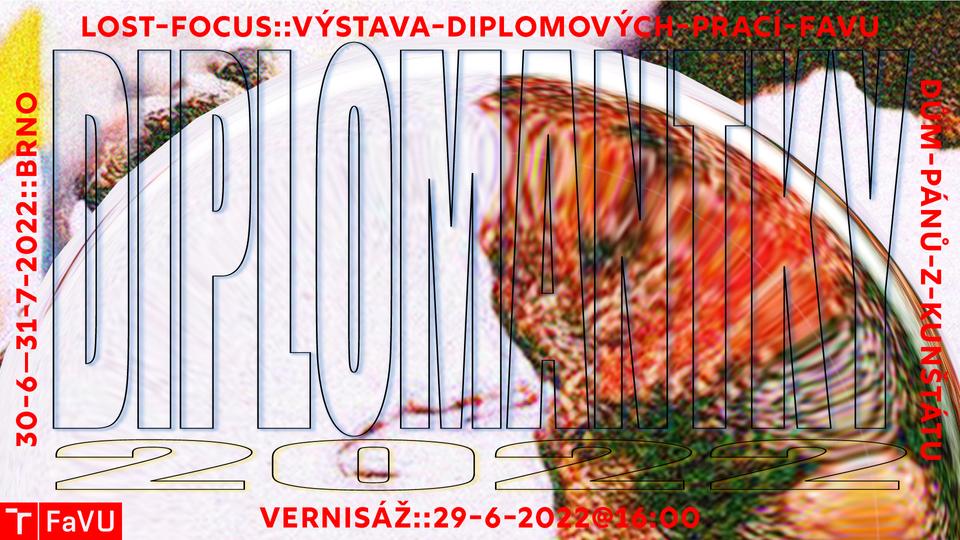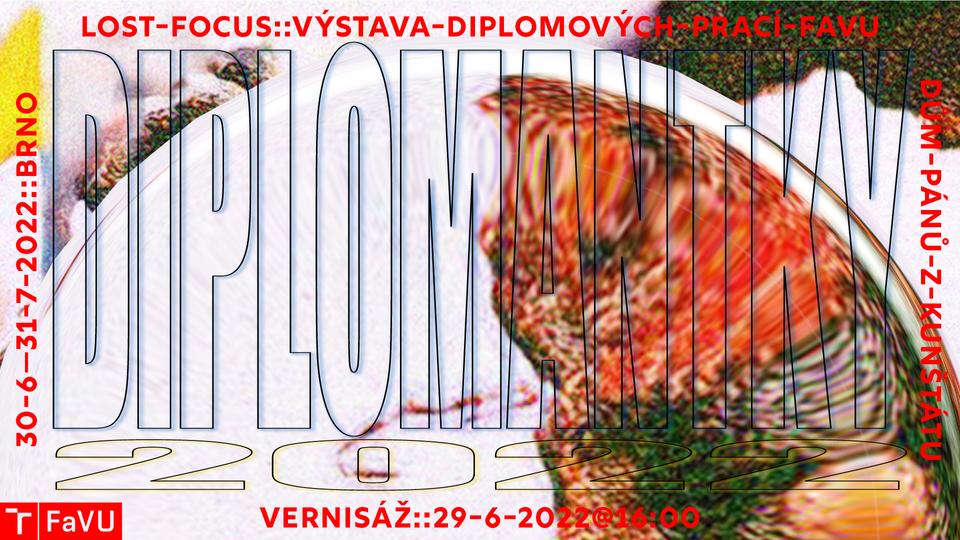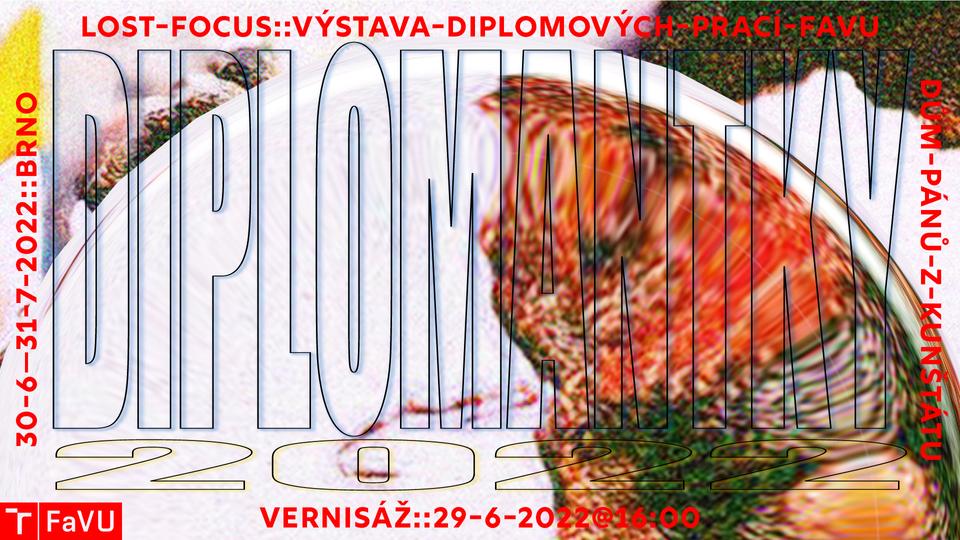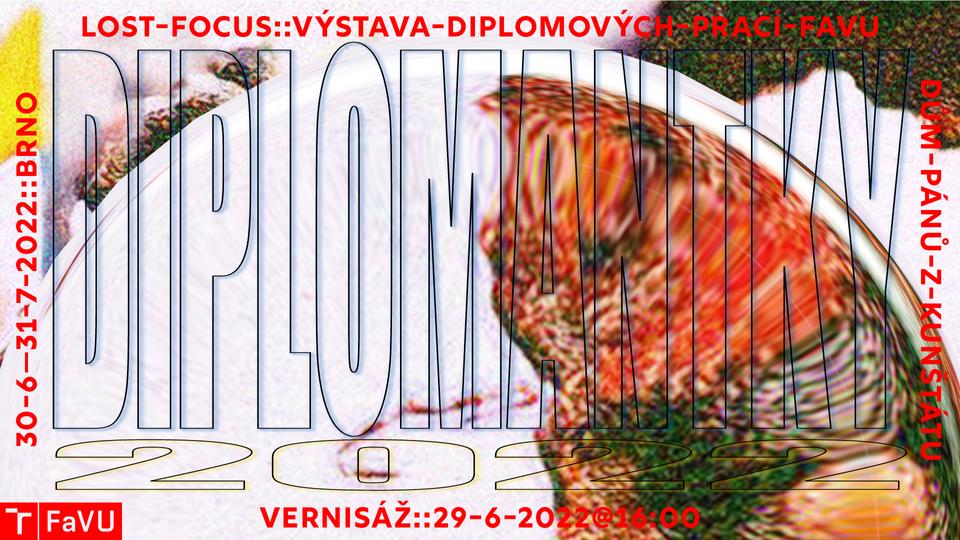 In the FFA cave, a new generation of artists attempts to describe fragmented reality through the search for answers to human, interpersonal and extra-human questions.
The transition out of the cave is connected to forces that pierce the world and introduce us to the aesthetics of the advertising world, imaginary democracy, fairy-tale dreams and hallucinations, humanistic sensitivity and relationships. Followers of the light hope to find a sense of gravity and orientation. At the same time, they dream of working with technology and natural hybrids, subculture and environmental issues. They are aware of self-ironic dependence, capable of conceptual jokes and sometimes dealing with the formal aspects of subjective aesthetics.
The graduate students' works, which have been realized in different media, are reinterpreted after their defense. Through formal and conceptual methods, the SOP curator (Studio of Photography) uses "filters, distorting mirrors, reflections and flashes" for the graduate exhibition. The curatorial way of telling a story from various fragments of the graduates' works is sometimes poetic, sometimes metaphorical, sometimes absurd and mystical to the point of being humorous. One could say that AFO's curatorial synergy in the process has created an unexpected synthesis of ideas that is no longer sequenced into a single narrative. A new situation has emerged that can be called Lost Focus.
The concept of presenting the work of a graduate student is closely linked to frustration and solidarity. The result is a process focused on collaboration and better mutual knowledge.
---
Location: House of Lords of Kunstat, Dominikánská 9, Brno
Duration: 30.06-31.07.2022, tue–sun 10–18 h
Opening: 29.06.2022 16:00
Exhibiting artists
Erika Bezárová
Matěj Boček
Tamara Conde
Polina Davydenko
Lukáš Dobeš
Dominika Dobiášová
Hana Drštičková
Jiří Ferenc
Hana Fickerová
David Holubec
Veronika Hrbáčová
Daniel Jenikovský
Dominik Konečný
Martin Dominik Kratochvíl
Kristýna Krejčová
Hana Magdoňová
Michaela Matušková
Hana Matyášová
Anna Milerová
Petr Nápravník
Daniel Nováček
Marcel Otruba
Jakub Polách
Denisa Römerová
Kamil Rujbr
Kristýna Sidlárová
Alice Šindelářová
Eva Sližová
Tamara Spalajković
Jan Staniczek
Tereza Vinklárková
Tomáš Zelený